Commendation congress and annual meeting in 2014
---
Time flies, time flies, suddenly busy in 2014 has been in the past, looking forward to coming to us in 2015. The new year, the birth of new goals and hope, "Shandong Jinding Electronic Materials Co., a new journey and a new leap forward development, 2015 will be held in the Xinxing hotel banquet hall on February 12th, the company all staff and guests have a joyous gathering, attended.
The scene of the annual meeting was full of passion, enthusiasm and activity. First of all, the company chairman Geng Guoling said, "in 2014, the Jinding people ningxinjuli, forging ahead, continue to make new breakthroughs in the production of research and development, marketing, management and other aspects, to achieve a new leap forward. Achievements Comrades condensed the wisdom and sweat, showing the vigor and vitality of Jinding business, in 2015, we will focus on the company's development plan, with the construction of "sales" and "management" as the theme, to standardize the operation management system, improve and expand the capacity of supporting, stabilize and improve the product quality the development and promotion of new technology, new technology, new products, develop and occupy a broader market, and strive to achieve new and greater glory. I hope you continue to play together, ability and cleverness, of one heart and one mind, compose a new chapter of Jinding more gorgeous".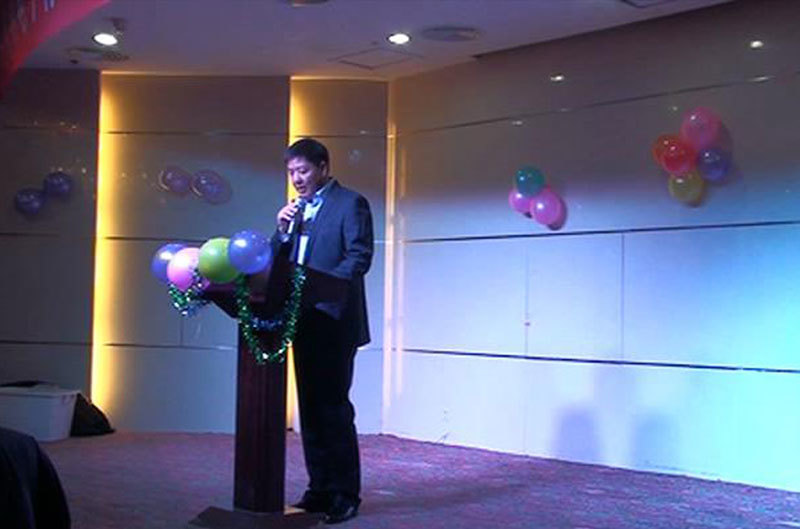 In the past year, every progress of the company can not be separated from the joint efforts of all the staff. At the same time, many outstanding employees and advanced departments have emerged. At the meeting, Cui Hengdong, assistant chairman, read out the decision to recognize the excellent employees and excellent team of the year 2014. All staff of the company offer the most sincere blessing and the most enthusiastic applause for the outstanding employees.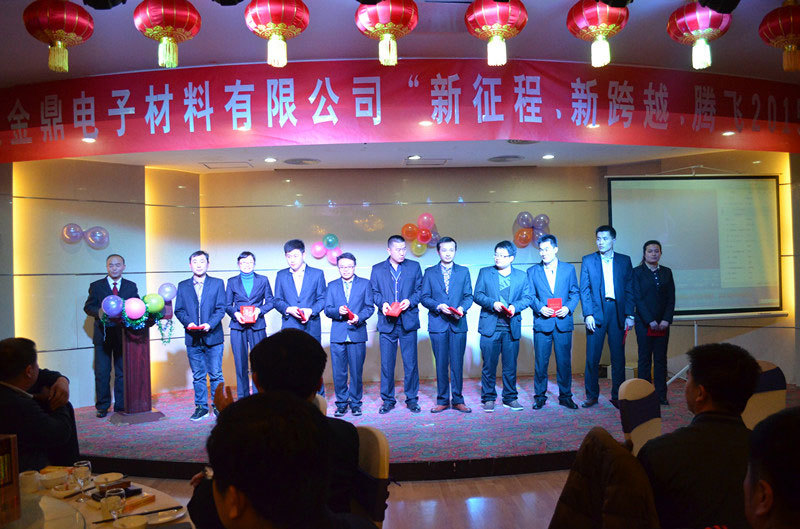 Appraised Award
This year will also provide a display of self and team stage for employees, each department partners bring different forms, dizzying dances, songs, comedy, drama, magic, we carefully involved, colorful programs. The three prize, two prize, first prize, and special prize have been carried out, and the climax of the annual meeting has been raised. Company leaders and staff interaction, lottery exciting, singing, applause, cheers has been rippling on the venue.
Geng always opens the lucky prize box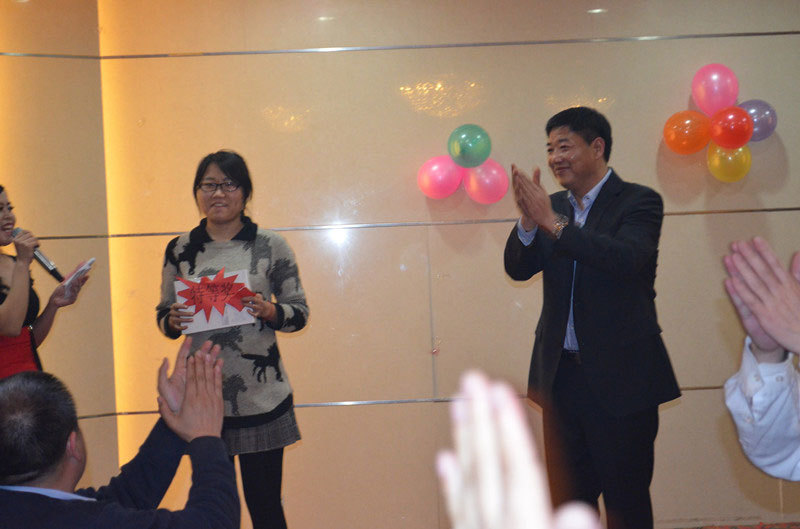 Special award IPAD by Geng total draw out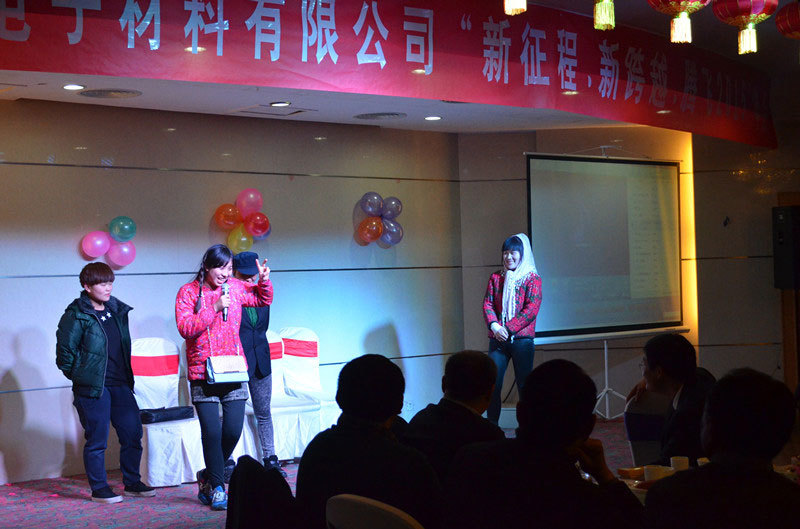 "Two pieces" blind girl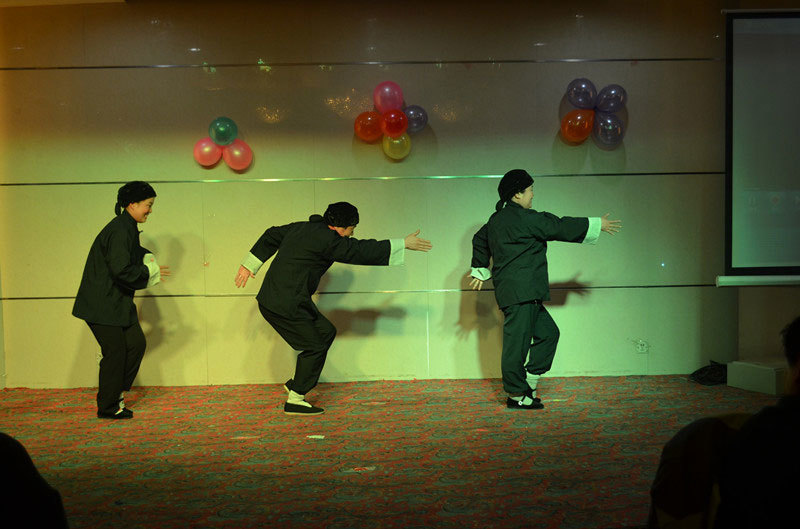 Opera performances "qingumu you sit"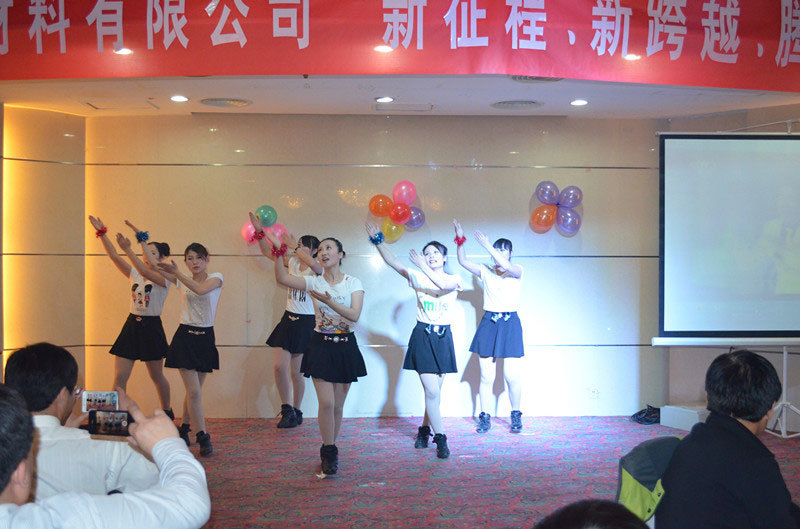 Dancing "little apple"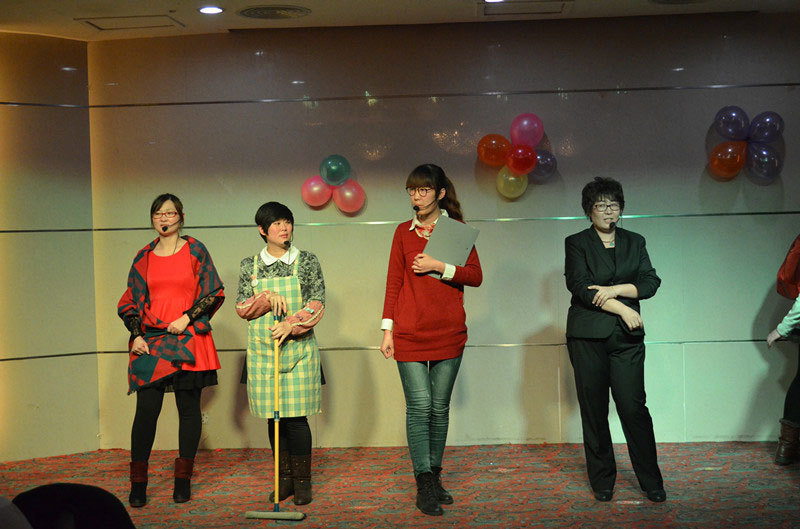 Sketch "N side of women"
Magic show
The glorious 2014 passed, and the 2015 of hope and challenge came quietly. In the past year, we smile too hard and lost, also harvest, in the face of the 2015, we are full of hope, passion, have better products waiting for us to develop a bigger market, waiting for us to explore, more magnificent career waiting for us to create, let us together with confidence and courage, swagger, to write a more splendid future.